Enjoy grilling, eating and everything is delicious. Encountering a wide range of Kyoto regional chicken at Sumibiyakutori Sotlylaisse.
When you feel like eating Yakiniku (Japanese BBQ) with everyone together, or when you feel like having a drink with Yakitori (chicken skewers) at a counter by yourself, your feet won't go anywhere else but this restaurant somehow.

It is called Sumibiyakutori Sotlylaise in Kawaramachi Gojo.
This is not the place that they serve you cooked chicken skewers. You are going to grill chickens by yourself.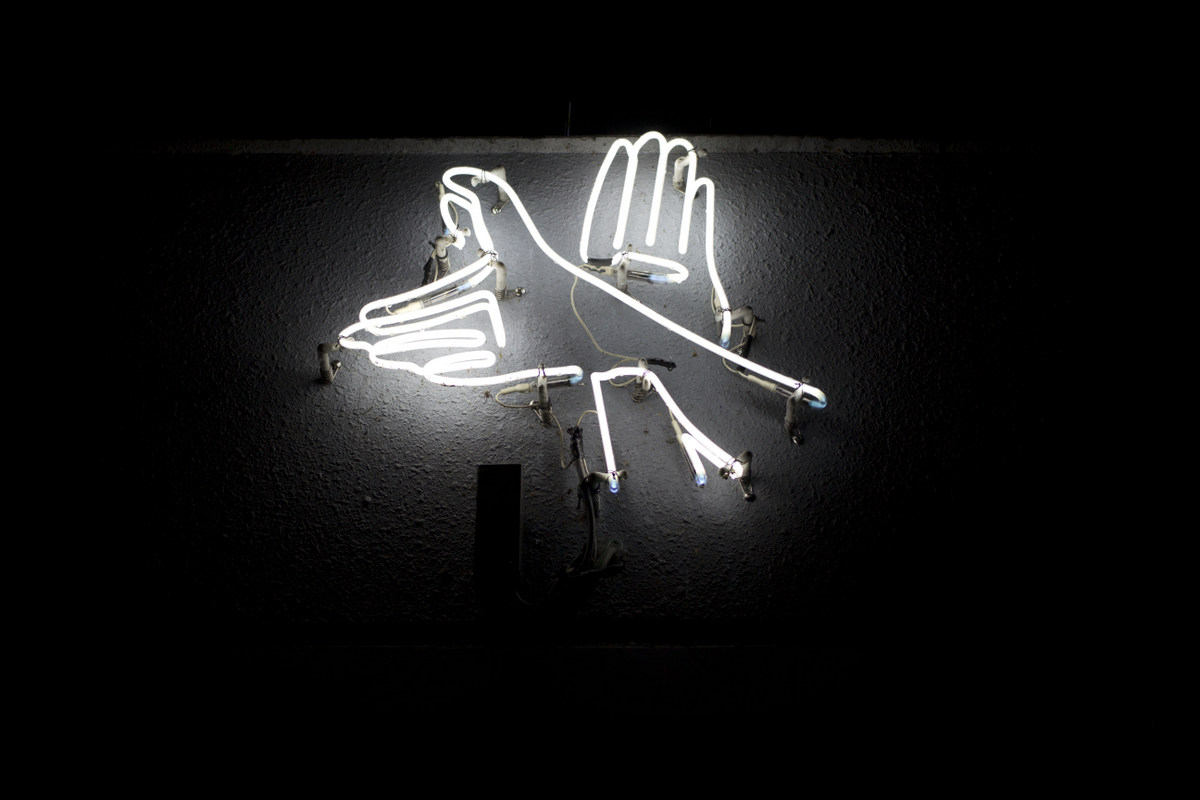 Their logo mark is a shape of chicken with two hands.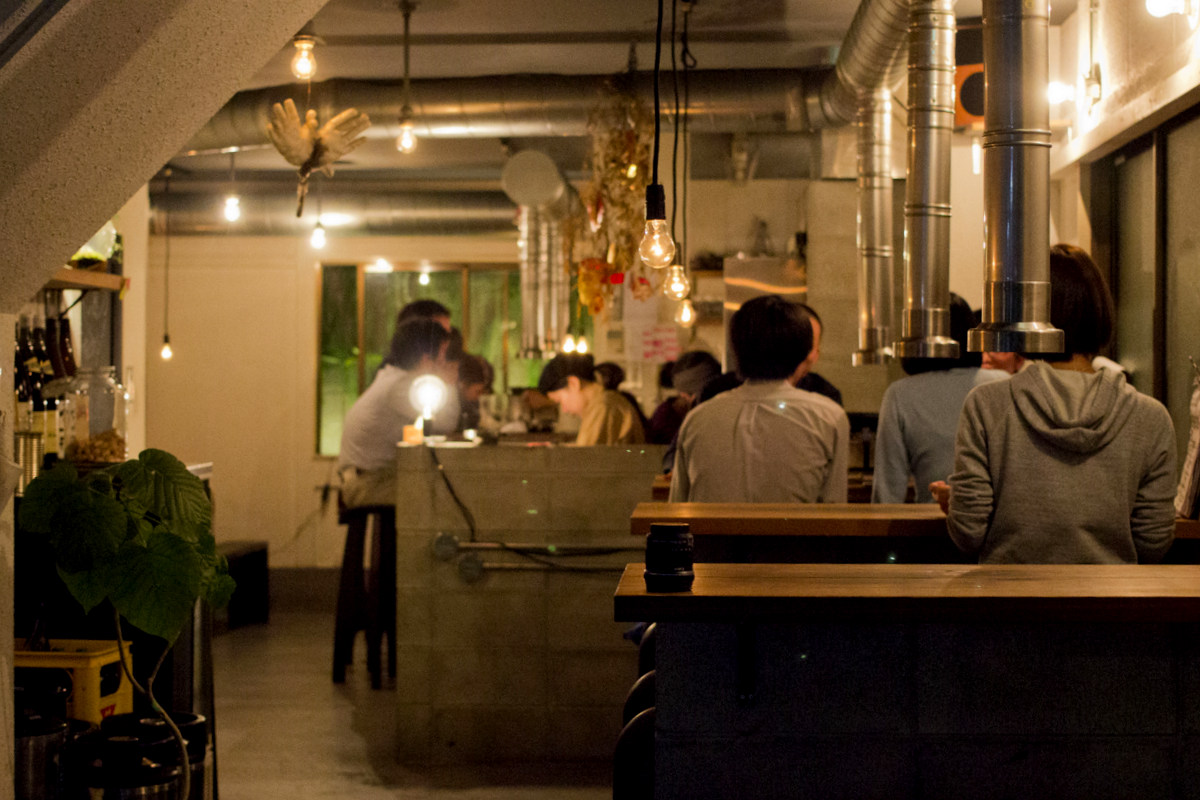 Piled up concrete blocks with simple wooden tables and bare light bulbs inside. It used to be a parking lot here so that it is not decorated perfectly, but I really like it. It looks stylish but the atmosphere is very casual.


The manager, Mr.Suzuki says, "I personally like Japanese standing bar like very stubborn old man manages or something. Right now, I have young customers a lot more than older people, but I want more businessmen stop by after their long day work."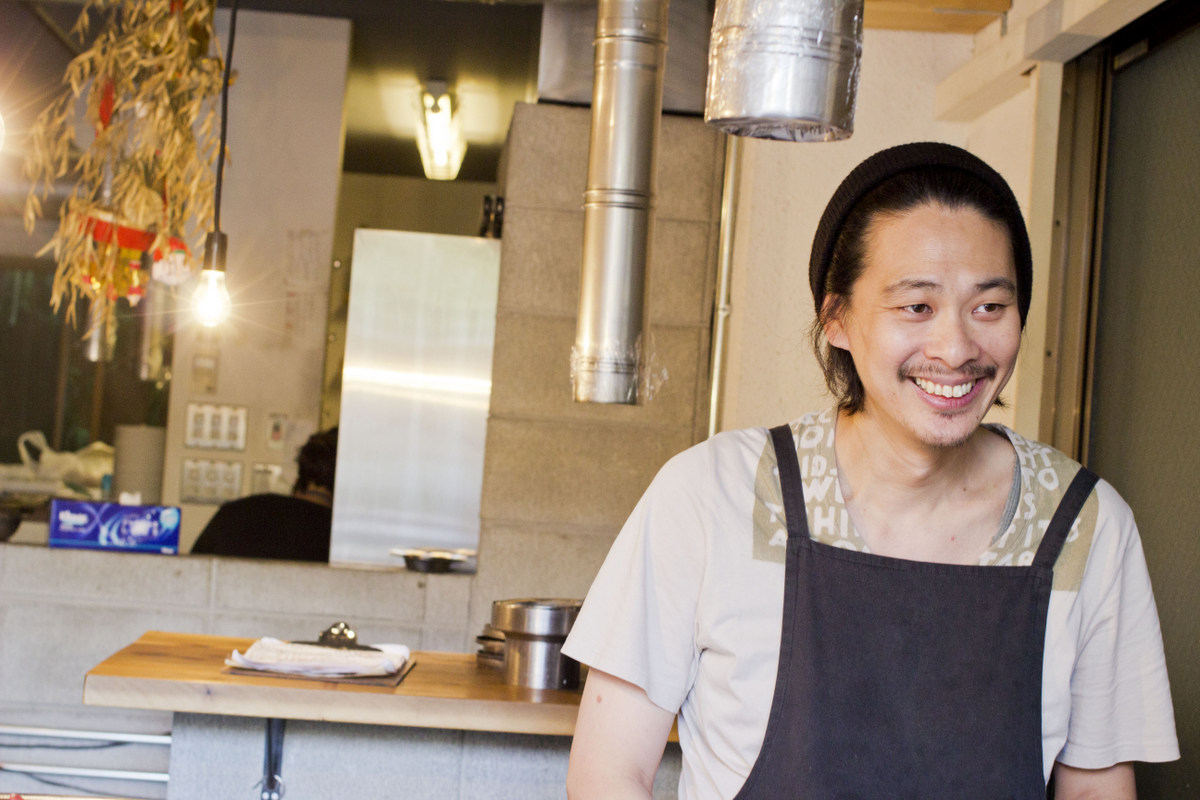 The manager, Mr.Suzuki.
When he leads me to a counter, I see already a clay cooking stove burning charcoals inside. I immediately order a fresh fruit chuhai (shochu high-ball) and a small chicken whole plate.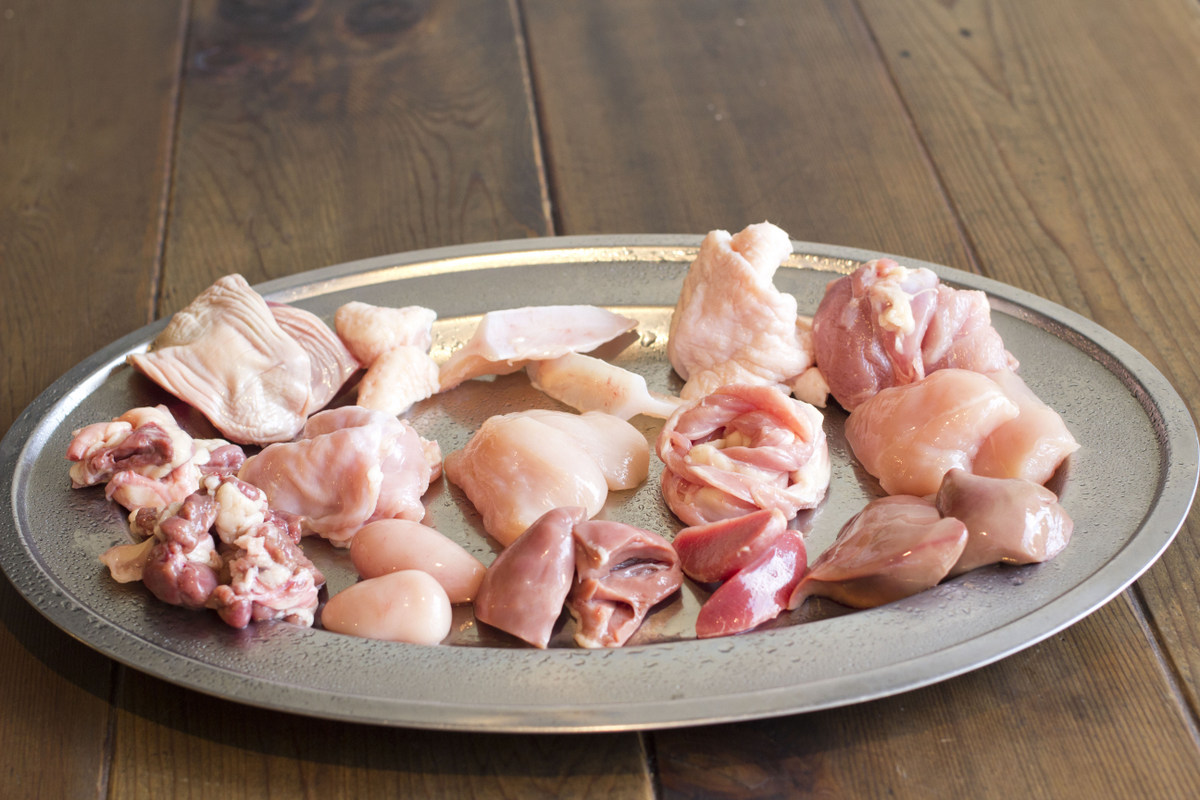 A small whole chicken plate for single serving with a slice from each part.
You are able to order from single portion. This plate has 15 different parts out of Kyoto regional chicken such as leg meat, white meat, gizzard and etc...


My adrenaline level goes up when I hear the sound of sizzle. It tastes totally different from each part. I enjoy grilling and also meeting with different kinds of tastes. I am really content with all these things with this precious time.
This chicken meat was freshly cut in the morning, so that you don't have to grill so much. I know you don't believe in what I am talking about since you don't eat chicken raw inside even though a surface is grilled really well. However, when it is very fresh, you can eat them like how I suggested above. They also serve a chicken spermary and a kidney which you can only eat them when they are fresh. Not a lot of fat and strong smells out of any parts.


Sotlylaisse is the restaurant name, but also known for one of the chicken meat parts. It is also included in a small whole chicken plate. Tasty and crunchy texture. It goes with alcohol perfectly.


Mr.Suzuki says, "Sotlylaisse has also a meaning of 'the fool leaves it there' in French. It is also a concept of the restaurant name. We actually had served only parsley or flower salad before."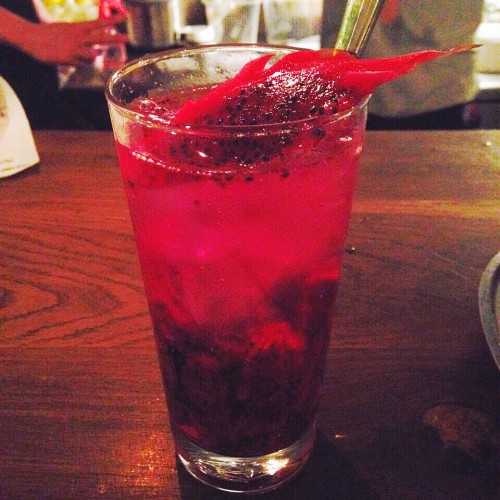 Dragon fruit chuhai
Using plenty of fresh fruit for chuhai is also their speciality, too.

"When you think of Yakitori, people think that it goes with only a beer, but our fruit chuhai is much more popular than a beer somehow. Sometimes I realize that no one orders beer in a day."

I actually ordered a fig chuhai and also dragon fruit chuhai today. When they came in front of me, I totally enjoyed a beauty of freshness with tiny bubbles inside. Dry and light taste with a flavor of fruit can change your mouth into paradise.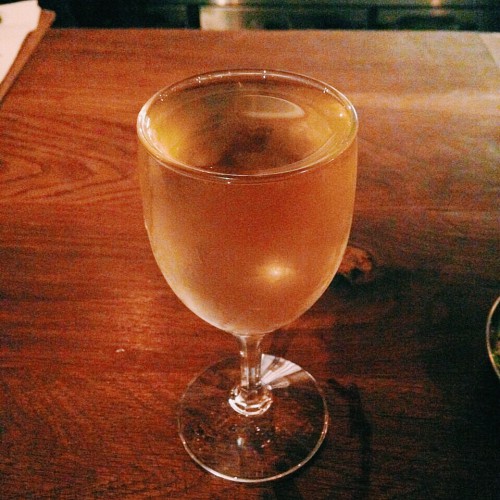 I also had a glass of Japanese wine. They poured till it almost overflowed. What a great service, isn't it?
Fresh chicken meat, seasoning salad, and fresh fruit chuhai... Without adding too much on its ingredient, they are really good at drawing out its deliciousness.

It is not Yakitori, it is Yakutori. Please have a great experience here with superb dishes.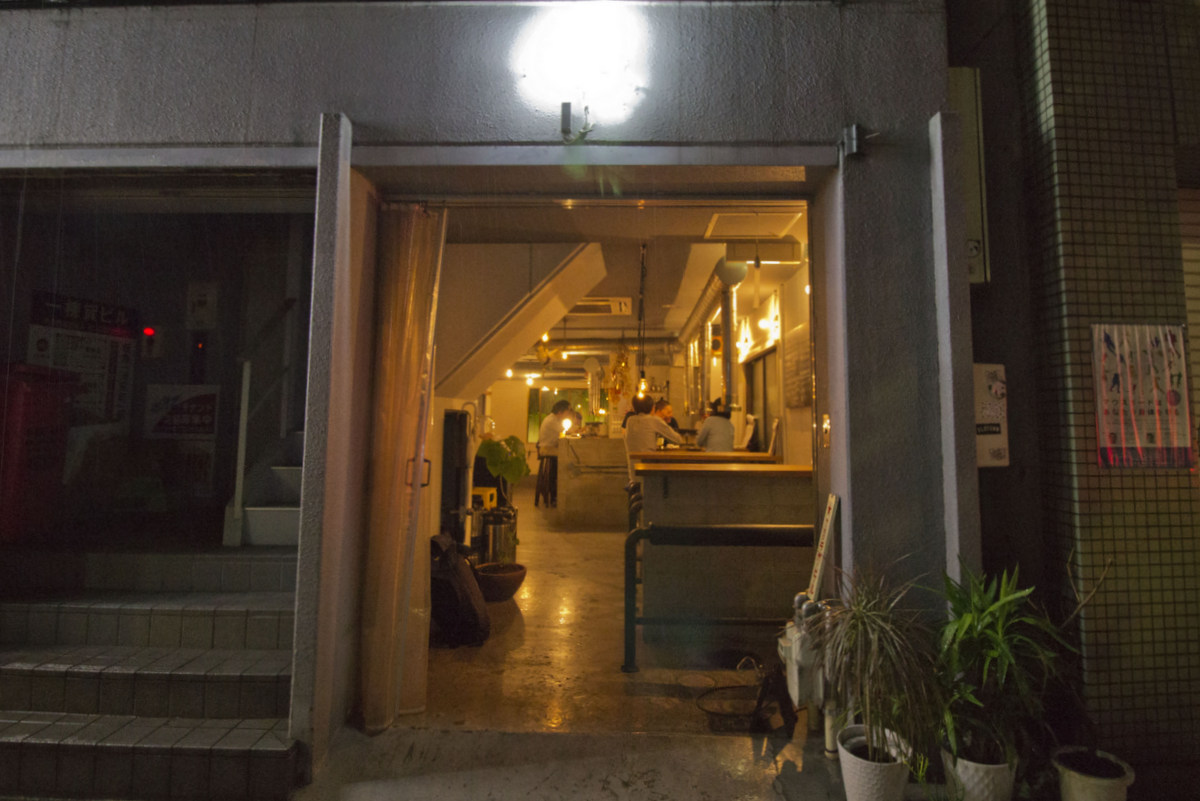 ADRESS : 1F Fujiyoshi Bldg, 284 Shimizu-cho, Kawaramachi Matsubara Agaru, Shimogyo-ku, Kyoto city (MAP)
PHONE : +81 (0)75-353-7018
HOURS : 6:00 p.m. ~ 2:00 a.m. (food L.O. 1:00 a.m. / drink L.O. 1:30 a.m.)
WEBSITE : http://sotlylaisse.net/
NOTE1:They have English menu.
NOTE 2:
There are plenty of amazing photos in Mr.Suzuki's instagram here, so you might want to check it out.